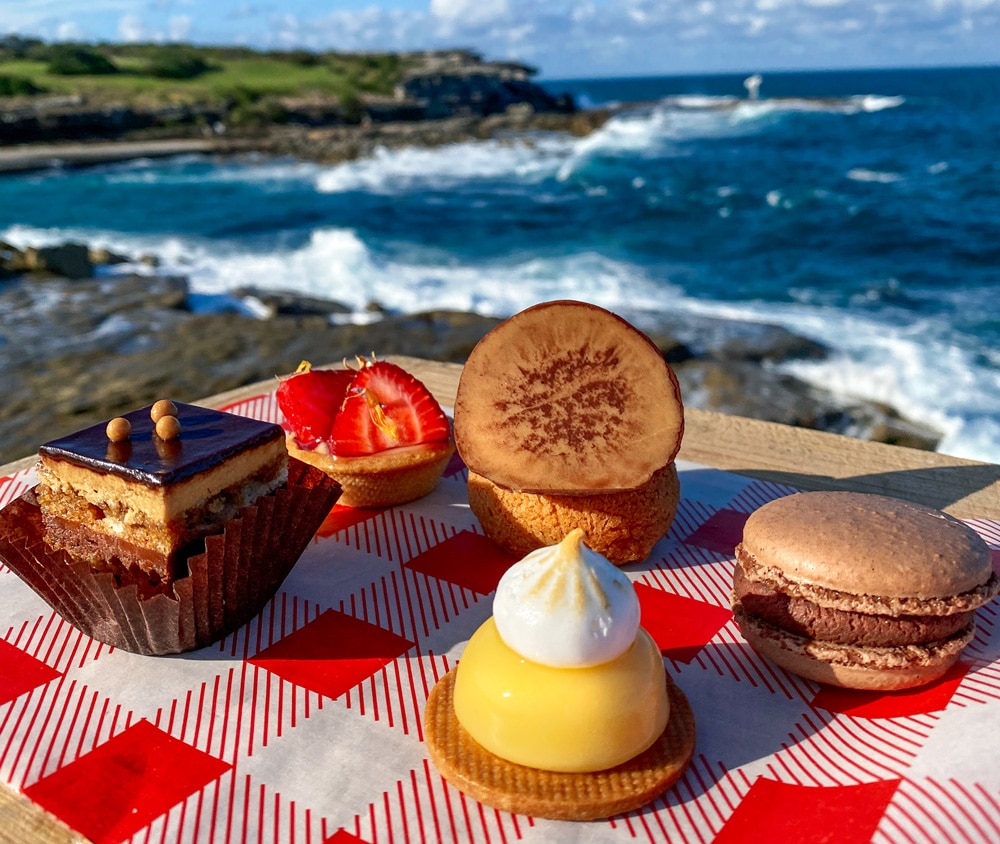 Picnic Canapé Set
Five of our favourite treats in one box, individually packed to help you enjoy safe socialising. Each box is designed for 1 person and features:
– lemon meringue tart
– chocolate and sea salt macaron
– salted caramel choux bun
– coffee and chocolate opera, fruit flan.
24-hour advance pre-order required.

Madame & Yves, like Adam and Eve, is a love story… only one with a much happier ending.
We love the look in your eye when you walk into our shop ready to treat yourself or someone you love, and we take that act seriously.

Everything in our shop is made by hand, designed with the best ingredients that are sourced with care— and by one of the best pastry bosses in Australia: Yves Scherrer, coach of the 2019 Australian Team in the World Pastry Cup (yes, there really is one). Yves is a classically trained French pastry chef with an unstoppable modern sensibility. He's been at it, all over the world, for the past 20 years, and is dedicated to the art of pastry for you to enjoy.